The electronic shelf labels can be implemented in supermarkets, showrooms and other retail businesses for visualizing prices, descriptions, QR codes and other data regarding the goods. The system allows for instant centralized price change, without the need of printing and manual processing. The screen of the labels utilizes E-Ink display technology, which is very comfortable for the eyes and is very power efficient. The labels are powered by small batteries, similar to those used in watches and calculators. The label is not using energy while displaying the data, it uses energy only when price change occurs.
System elements:
1. Electronic Shelf Labels
2. Base station – provides wireless transmission of data between the labels and the server
3. ESL management server – server that manages the operations
Integration:
The ESL system can easily be integrated with the current ERP or POS software.
Traditional Paper Price Tags – disadvantages
1. Manual labour is needed for printing, transporting and changing the labels.
2. It takes significant time from the price change moment to actual change of the label, because of the time needed in the operations.
3. There is a cost of consumables, paper and technical support for the printers.
4. The human labour is expensive.
5. Errors due to human mistakes can go up to 6%.
6. Often there is discrepancy between the price the customer sees at the shelf and what he actually has to pay at the POS. This leads to customer irritation.
7. A lot of waste is generated, which must be handled by the business and the nature.
Electronic Shelf Labels – advantages
1. No human labour is needed to change a price.
2. The price change on the label is guaranteed, when a price change in the ERP or POS software is committed.
3. The customer sees the same price on the label and on his receipt.
4. The labels can visualize QR codes. When scanned with a smart phone, it can lead to display of more additional information on the product.
5. No every day costs in consumables and labour.
6. The system is nature friendly.
ESL models: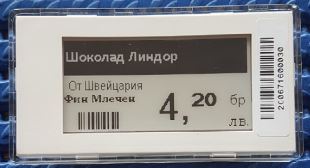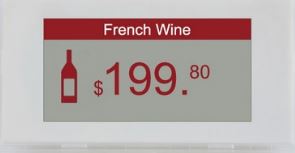 Fig. 1: 2.1"E-tag (2.1 inch diagonal)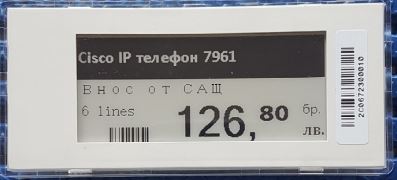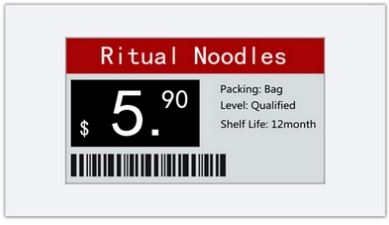 Fig. 2: 2.9"E-tag (2.9 inch diagonal)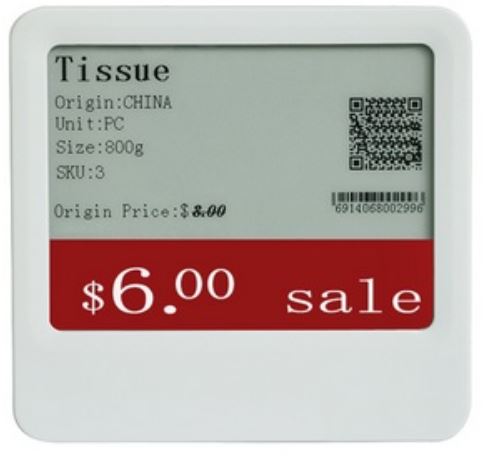 Fig. 3: 4.2"E-tag (4.2inch diagonal)
Fig. 4: 7.5"E-tag (7.5inch diagonal)
Fig. 5: Base Station
Fig. 6: ESL set